Hi and welcome to Japanese Food Guide, a Japan-focused travel publication with an all-female team dedicated to providing a new kind of content on a much-loved destination.

We stand for:
Improving the standing of women in the travel sector by only hiring female-identifying writers, photographers and niche experts.
Giving a platform for women in Japan whose educated voices are grossly lacking in high-ranking English-language Japan-focused content.
Stemming misinformation by only hiring informed contributors with extensive lived experience in-country.
Changing the blanket "weird and wacky Japan" rhetoric that often accompanies Japan travel content by providing insightful information in the fields of culture, history, linguistics and science.
Supporting women's professional and personal endeavors by always being paid for work and on time, receiving due credit for contributions via a clear byline and attribution of work, and providing opportunities for mentorship, skill development and their work to be discovered.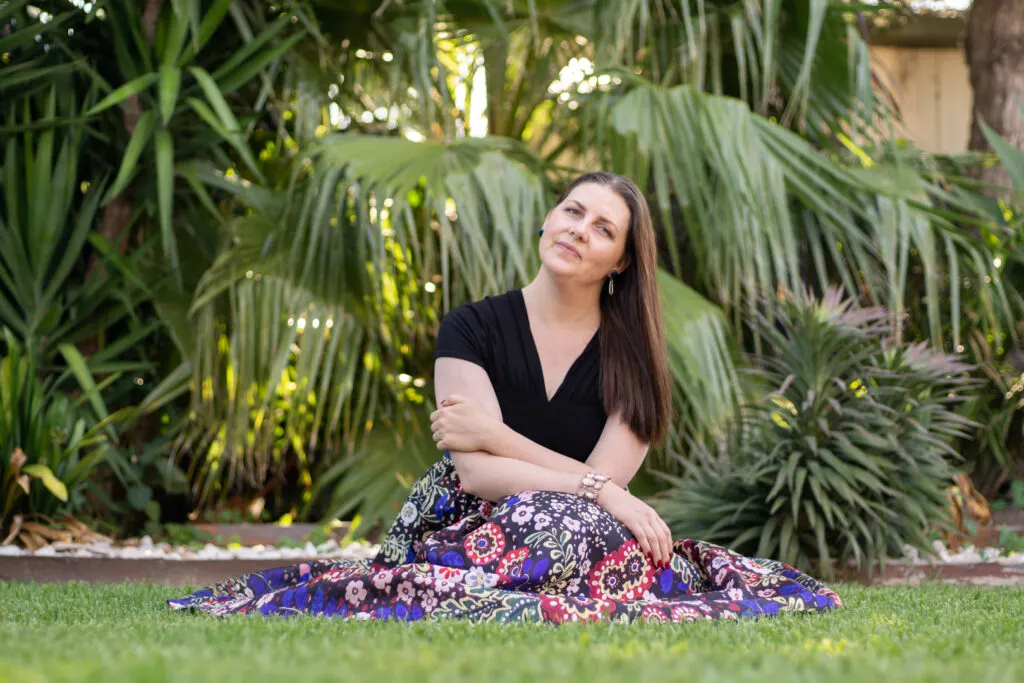 Who are the contributors to Japanese Food Guide?
Japanese Food Guide was founded by travel content creator and Japan expert Jessica Korteman in June 2021 to make positive change in the areas of gender parity and Japan-focused English-language content. Jessica only hires women contributors, a deliberate move by Jessica to change the face of an industry that often undervalues and underpays the contributions of women, and in the short time that the publication has been live has expanded to a team of fifteen.
"The team is made up of a group of incredibly talented women writers who have extensive lived experience in Japan. They have the language and cultural skills, and access to information, that allows us to produce content that you won't find anywhere else. That's where the website's tagline – 'The Informed Guide to Japanese Food & Drink' – comes from," says Jessica.
"After living and working in Japan for a decade, and returning to Melbourne in 2019, I knew there was so much more that wasn't being told about Japan's history and culture around food, particularly in English publications, and that I was in a unique position to curate that content.
"I also knew from my own first-hand experiences that so many women with extensive experience in-country were being sidelined or not even considered at all in favor of bringing in bloggers and writers from abroad and getting them to feature destinations after a whirlwind tour that often only lasted days, or a week or two.
"There is certainly value in all kinds of content, including those that document arriving in a country for the first time and the myriad of things that surprise, delight and confuse. But when these experiences are misunderstood, which is common in Japan due to its unique language and culture, and then presented as fact in "Ultimate Guides" on large sites, we start to see the same misinformation appearing all over the place.
"This is not to mention the huge amount of women's expertise that is being missed by only hiring professional writers. I'm deliberately building a team of women who are in-the-know, regardless of their experience in content creation. These are women who have incredible insight into some of the most unique aspects of Japan's culinary culture, but who may not have ever considered themselves writers, photographers or content creators.
"A big part of my vision for Japanese Food Guide is to give a platform to those who might not usually have one and help build confidence by providing support and professional development opportunities in areas new to them."
What kind of content is covered on Japanese Food Guide?
In terms of the content covered on the site, Jessica says, "Mainstream Japan content can often focus a lot on the "weird and wacky" as it's usually a slam dunk for views, particularly from an international audience. There's an emphasis on entertainment value and "shock" factor, I find.
"I wanted to do something different; a publication that covered a wide range of topics for beginners through to advanced, that didn't shy away from diving into very specific cultural topics. The types of topics you'd never see discussed on a standard press trip, the kind that you can't find much information about (if anything) online, and certainly not in English.
"This is the information that comes from years of cultural immersion – of living and breathing Japan on a daily basis, in the accumulation of conversations that happen in both the most usual and unexpected of places, and through a wealth of experience. One of our writers even went all the way to JAXA, Japan's equivalent of NASA, to piece together the science behind why miso soup moves around the bowl the way it does!
"I want the world to know that there is a different kind of shock value in this type of content, with incredible aha moments in the discovery of new information that will not only inform your travels but develop cultural curiosity and the kind of newfound knowledge that lingers long after."
Why is a women-led publication so important in Japan and within Japan-focused content?
Japan is a destination that is consistently placed in the top choices for women travelers in consumer surveys, especially those traveling solo, mostly due to perceived safety, but is one of the poorest performing nations on earth in terms of gender equality. Japan ranked 120th among 156 countries in the gender gap rankings in 2021, the worst of the G-7 countries and remaining in last place among major advanced economies.
The tourism sector is no different. The Second Edition of the Global Report on Women in Tourism (pp 100-101) by the United Nations World Tourism Organization (UNWTO) cites a general apathy in Japan towards making improvements on gender parity, and that while women make up the majority of the tourism workforce, women's representation in leadership positions is grossly lacking, ranging from 37.4% in chief/leadership positions, 25.4% in managerial positions, and a mere 4.4% at director level or higher (according to 2016 statistics).
Jessica sees putting women's voices front and center in travel publications like her own an important step in normalizing women's voices in public spaces in Japan and within Japan-focused content.
Why focus on women in travel and start a publication where all contributors identify as women?
Fifty-four percent of the world travel industry is made up of women, but women earn 14.7% less than their male counterparts. (Source: UN Women) They are often in service positions that are plagued by informality, high turnover, seasonal fluctuation and long working hours. In family-run businesses, women perform the largest amount of unpaid work.
Women also make up the majority share of the tourism industry as consumers. Women make close to 85% of all travel decisions. Two out of every three travelers are women. There are four women solo travelers for every solo male traveler. Women are the major drivers of travel spending and are basing more of their decisions than ever on content and businesses that reflect them and the inclusive and socially-responsible world they wish to see.
Yet despite being the backbone of the tourism industry, women are still underrepresented at the highest echelons of the business and in places where their voices and expertise can be heard.
How much do women spend on travel?
Prior to the pandemic, women were already spending big on travel. According to some estimates, the expected spend on travel for women in 2020 was US$125 billion. Women have a staggering US$31.8 trillion in worldwide spending power and now that we are moving into a new stage of the pandemic, current trends indicate that a large amount of it will be spent on travel-related activities over the coming year.
According to a November joint report by the World Travel & Tourism Council and travel website Trip.com (pg 22), some 70% of leisure travellers in major countries — such as the U.S., the U.K., Canada, Japan and Spain — planned to spend more on travel in 2022 than they have in the past five years.
What's influencing women's spending on travel?
According to AFAR Magazine in a piece entitled 'The Power of Women in Travel', "Today, 79 percent of consumer purchase preference is based on social responsibility, inclusivity, and environmental impact." This means that travelers look at social, responsible and inclusive travel practices not only as important but fundamental in their travel decisions.
It is women who have been leading the charge, trying to fill gaps in messaging and offerings by creating their own communities, starting their own businesses and providing platforms for women to tell their stories and demonstrate their expertise.
To reference AFAR again, "Individually and in sum, they are stepping in where mainstream media has fallen short and telling the stories women travelers really want. The message: Get better or get left behind."
Perhaps this message is nowhere more apparent than in the huge uptick of women-focused tour companies. In the past seven years, there has been a 230 percent increase in travel companies dedicated to women-only clientele, with many also focusing on supporting women-owned businesses and suppliers in-destination and through their supply chains.
One thing is extremely clear, women like being in the company of other women, they like supporting women-led businesses in the places they travel, and they want to learn from women in the travel content they read.
How does Japanese Food Guide support women contributors from an operational level?
Jessica says that she created the publication that she always wanted to work with. "This means that you always get paid for your work, always. I wouldn't work for free, so I don't expect my contributors to either. It says, 'I value you and what you bring to the table.'"
Jessica also makes a point of paying on time. "Oftentimes trying to get paid for your work in this industry becomes a job in and of itself. No one should have to chase invoices or be denied what they are duly owed. When the work is completed, you get paid in the next monthly pay cycle. Period."
Furthermore the writer is always given attribution for their work. "One sneaky thing that happens all too often in the creative world is the removal of bylines months or sometimes years after publishing, probably when publications think the original author won't notice. This is unacceptable practice and I make sure all of my contributors know that they will always be given credit for their work, no matter how much time passes."
Contributors are also given an 'Author box' that is displayed at the end of each article, which includes a short bio. "The amount of sites that don't allow this or publish under their own account and don't give proper introduction or credit to the author is mind-boggling. Unless there is a ghost writer agreement, who wrote the piece should always be made clear to the reader."
Jessica also allows links to the author's website and any social profiles they'd like to promote, and gives them an 'Author page' that can be used as part of their writing portfolio. "This is a way that I can help support women in both their professional and personal endeavors.
"For me, to be serious about women's empowerment, is to relish in the success of other women. This means giving due credit through both pay and exposure. Exposure is something that should be given in addition to the paid work, and given freely.
"Contributors gaining new followers, clients or opportunities is a sure sign that I'm doing something right – readers are engaging with the content as well as the team I've created. This is a win for all of us."
Too often Jessica says she sees publications and content creators trying their very hardest not to have readers leave their site for any reason – so they limit opportunities for their contributors to have their work seen. "I think it's counterintuitive because if your site has value, readers will gravitate towards you and continue reading. They will remember it as a place that is invested in its content and contributors, and where they can access interesting insights from a range of different talented and insightful people.
"Highlighting the expertise of the person who wrote it also builds so much more trust than hiding it. That's why I'm always happy for contributors to use first person pronouns and to share personal recommendations and stories in addition to the wealth of other factual information provided. It demonstrates their lived experience of the subject matter, which is at the core of the publication."
What has been the reaction to an all-women's travel publication?
The reaction to travel content put together by an entirely female team has been overwhelmingly positive, says Jessica, particularly from women readers.
"It's worth noting that women are seeing themselves represented in food-oriented content that isn't dedicated to traditional women's domains of cooking or recipes. They are seeing other women showcasing vast knowledge in areas of history, travel, culture and language.
"There's so much power that comes from showcasing our expertise in this way, and being completely unapologetic about it. And does women hearing from other women about a destination and why it's worth experiencing influence travel decision-making? Absolutely."
Can anyone read and follow Japanese Food Guide?
Yes, without a doubt. We welcome anyone regardless of gender identity to enjoy reading and discovering more about Japan, as well as planning their Japan travels through our content. This extends to comments, social channels and our newsletter.
Thank you for supporting change in travel content creation and a new direction of Japan-focused content through your readership.
How can I get in contact with Japanese Food Guide?
Comments and questions related to content can be posted in the comments section under the relevant article, or be made via our social channels (Twitter, Facebook, Instagram).
For other inquiries, please contact Jessica directly via email on [email protected]